-
Because of ongoing COVID-19 pandemic the EUCARPIA GENERAL CONGRESS has to be postponed to August 2021 and will be held online.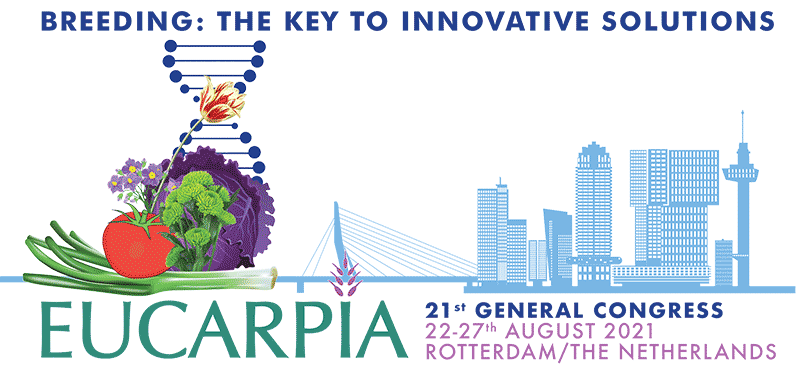 Breeding: the key to innovative solutions
EUCARPIA's main event – the General Congress – is held every four years at different locations. The next General Congress will take place online August 23-26th 2021. On this occasion, experts and researchers from all over the world will present and discuss their findings and visions for meeting the great challenges that plant breeding will face in the next decades to integrate the many new technologies, skills and human experience into coherent breeding strategies under the theme:
Breeding: the key to innovative solutions
On behalf of EUCARPIA and Wageningen University and Research, we cordially invite you to participate in the 21st General Congress in Rotterdam.
The conference will be organised around several themes with key note lectures, oral presentations, poster displays and excursions (scientific and otherwise), a conference dinner as well as 'topped off' with a possibility to attend post conference excursions amongst others to the campus, departments and facilities of Wageningen University and Research.  We are well underway to compile an interesting program and by registering you will be kept updated and enjoy the reduced conference fee.