Welcome to the Virology section of EAPR. We assess the different aspects of virus research in potatoes, ranging from diagnosis and detection to plant-virus interactions. Our members are made up of scientists, students, growers, seed potato producers and plant health officers and we welcome new contributors to join our work.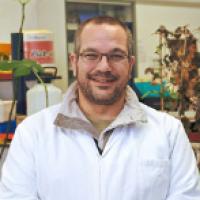 Section Chairperson
Adrian Fox
Principal Plant Virologist
Fera Science Ltd., Sand Hutton, York YO41 1LZ, United Kingdom
Tel.
+44 (0) 1904 462 747