Welcome to the EAPR Agronomy & Physiology Section. 
This section established at the 17th Triennial Meeting in Brasov, Romania in 2008 when members of the seperate Agronomy and Physiology sections held a joint meeting and decided to merge. The section members have wide ranging interest in all aspects of research and knowledge exchange relating to production and management of the potato crop.
We are pleased to announce the next EAPR Agronomy & Physiology meeting will take place on 27-29 June 2023 in Villers Saint Christophe (France) as a joint meeting with the Post Harvest Section.
This joint meeting will be the occasion to make the link between the production in the field and the storage of the tubers on some transversal headlines like "climate change "and "energy saving". Papers on remote sensing, crop modelling, tuber quality (skin finish, dormancy and physiological aging …), soil, water and storage management will be then particularly welcome. 
We look forward to meeting you in Villers Saint Christophe, 

You can download the final program on this link. 
For more information, please see our site. 
Idit
Previous meetings of the Agronomy and Physiology Section have been held 
Ljubljana, Slovenia, June 2019

Riga, Latvia, September 2016
Prague, Czech Republic, September 2013
Turkey, September 2010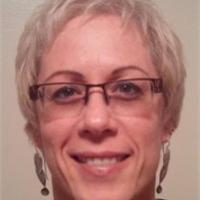 Chairperson
Dr. Idit Ginzberg
Head of Research Unit
Institute of Plant Sciences, ARO - the Volcani Center, 68 HaMaccabim Road, P.O.B 15159, Rishon LeZion 7505101, Israel