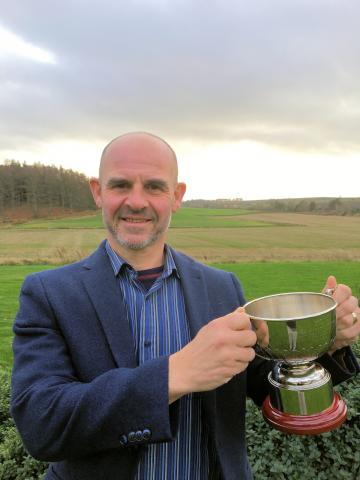 EAPR Councillor, Professor Ian Toth has been recognised with the British Potato Industry Award 2020 for his invaluable contribution to the potato industry over the past 25 years. 
"Professor Toth is a senior scientist and the Director of Scotland's Plant Heath Centre at the James Hutton Institute in Dundee, where he has been undertaking plant health research for over 25 years, focusing his efforts on both strategic and applied research. This has brought him into regular contact with UK and devolved governments, the public and industry to whom he regularly presents his work.
He also discusses potential solutions to pests and pathogens, particularly in regard to potato blackleg disease. Professor Toth continues to be a cornerstone and leader of the internationally recognised plant health work at the James Hutton Institute and is a globally recognised potato bacterial disease expert."
read more at: James Hutton Institute
and see the Award and Awarded at: AHDB
Congratulations!