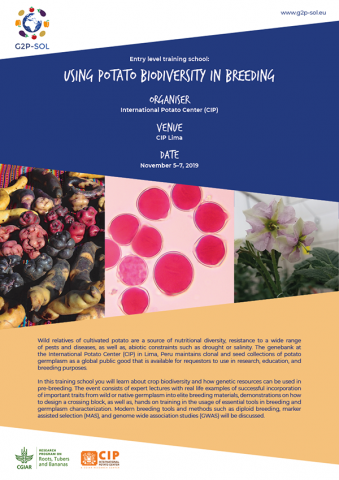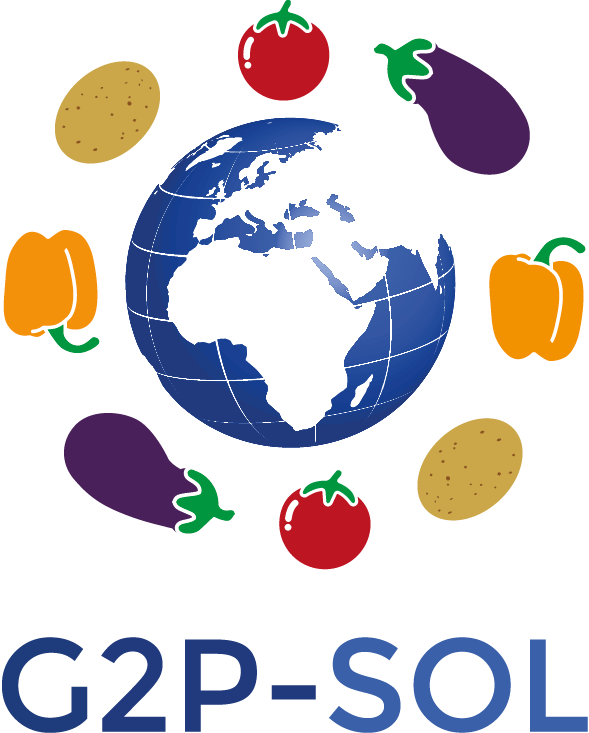 Join the G2P-SOL entry level training school on using potato biodiversity in breeding!
In the framework of G2P-SOL, the International Potato Center (CIP) organises an entry level training school where you will learn about crop biodiversity and how genetic resources can be used in pre-breeding.
The training school will take place at the International Potato Center (CIP) in Lima from November 5th until November 7th, 2019. This training school is aimed at (Junior) potato breeders and researchers from Latin America who are interested in potato biodiversity, how to utilize this in breeding, and the use of modern breeding techniques. The course will be bi-lingual: English and Spanish. Simultaneous translation from English to Spanish will be available during the lectures.
The event consists of:
Expert lectures with real life examples of successful incorporation of important traits from wild or native germplasm into elite breeding materials,
Demonstrations on how to design a crossing block,
Hands on training in the usage of essential tools in breeding and germplasm characterization,
Discussions of modern breeding tools and methods such as diploid breeding, marker assisted selection (MAS), and genome wide association studies (GWAS).
Registration is open until August 31st, 2019.
Download the training school brochure (English/ Spanish) to know more about the programme and how to apply.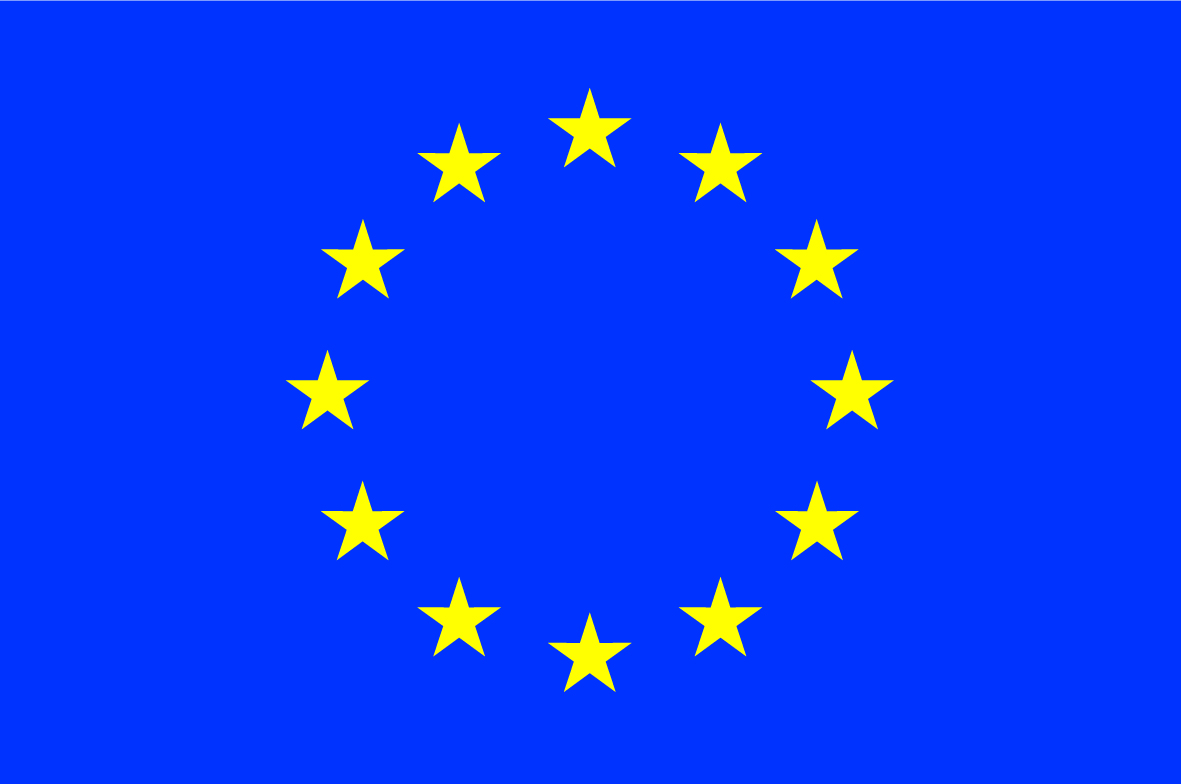 The G2P-SOL project (Title: Linking genetic resources, genomes and phenotypes of Solanaceous crops) has received funding from the European Union's Horizon 2020 research and innovation programme under grant agreement No 677379.